Washington DC &  Colorado Locations – Serving Contractors across the Country
Call For a Free Initial Consultation  1-866-601-5518. At the law firm of Watson & Asociates, LLC, our team of federal government contract attorneys, and Colorado business law attorneys, have a unique combination of backgrounds and experience to manage your case through to successful completion. We are consistently seeking out new talent with diverse backgrounds to give you a competitive edge in federal procurement. Our offices, located in Washington, D.C. and Colorado, provide sound legal advice while building long-lasting relationships with our clients. In order to provide effective legal help for large and small businesses across the country, Watson & Associates, LLC has placed experienced government contract attorneys in Washington, D.C. and Colorado.
Theodore P. Watson, Esq. (Washington D.C. and Denver, CO)
Founder and managing member of Watson & Associates, LLC, Mr. Watson handles business and corporate law, contract law and litigation, bid protests (GAO and COFC), government contracts law, and employment law issues. He is known for his aggressive representation in government contracting and protection of small business rights in fraud, improper prime and subcontracting relationships, false claims, and other contractor relationships. In addition to providing strategic executive-level counsel, his goal is to build trusting relationships and provide clients with sound direction Full Bio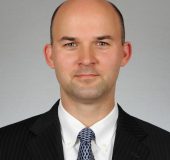 Wojciech Kornacki practices in the areas of agency-level and GAO bid protests, federal contract compliance, and Boards of Contract Appeals litigation. He counsels and trains clients on the latest legislative and legal developments in the areas of bid protests, GAO bid protest regulations, contract claims and appeals, agency debarments, cybersecurity, and Trade Agreements Act compliance, among other matters. Full Bio…
Leanna Ajour serves as Associate Attorney at Watson & Associates at the Firm's Colorado office. She graduated from the University of Denver Law at the top of her class with the highest honors of the Order of St. Ives. She served as a Corporate Apprentice to Lockheed Martin, working on government contracts with Lead In-House Counsel, involving NASA programs and other high-stakes deals. Ms. Ajour's practice areas include government contract law, bid protest support, small business matters, business law, employment defense, litigation and appeals. Full Bio…
Our attorneys also represent international government contractors in Dubai, Afghanistan, Saudi Arabia and Other Middle Eastern Communities. See also SDVOSB certification and bid protests.