GAO Bid Protest Lawyers & Government Contract Protest Law Firm
Nationwide Help – ALL States. Call for Free Initial Consultation — 1-866-601-5518.
When filing a GAO protest, government contractors should be aware of the chances of winning. According to GAO's 2016 report to Congress, it received 2,789 cases: 2,621 bid protests, 80 cost claims, and 88 requests for reconsideration. Of those GAO closed 2,734 cases during the fiscal year: 2,586 bid protests, 61 cost claims, and 87 requests for reconsideration.
GAO sustained over 22 percent of the 2016 bid protests.

Of the sustained protests GAO stated that most of them were due to unreasonable technical evaluation; unreasonable past performance evaluation; unreasonable cost or price evaluation; and flawed selection decision.
Avoid Costly Legal Mistakes Made in GAO Protests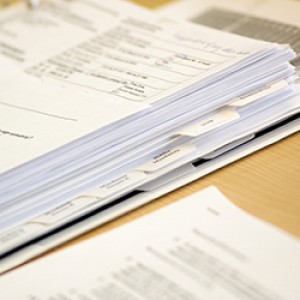 The federal government already has a leg up when you decide to file a bid protest. Why is this? Because under administrative law, unless you can show that the contracting Agency abused its discretion or violated procurement law, GAO and courts only look to see whether the agency's actions were reasonable.  This standard is used throughout the government contract protest process. 
The standard is not for the Agency to make the best business decision – only a reasonable one. Understanding the legal standards; showing where the Agency failed to follow solicitation requirements or violated procurements laws will increase your chances of prevailing in bid protest litigation. Your goal is to reach the borders of the 22% sustain rate or to get the Agency to correct any errors without costly litigation. At Watson & Associates' Bid Protest Practice Group, we not only understand what can go wrong, we know how to increase your chances of success. Delivering results your business can depend and grow on it.
Nationwide reach: With law offices in Washington, DC and Colorado, Watson & Associates' GAO protest lawyers are frequently retained to challenge adverse agencies bidding decisions or to preserve appeal rights to an unfavorable decision.
Small businesses and large businesses alike also work closely with our law firm's federal procurement lawyers to develop comprehensive strategies and to position a case for successful resolution at either GAO or Court of Federal Claims level. A bid protest attorney at our law firm can also appeal bid protest decisions from the Court of Federal Claims to the US Court of Appeals for the Federal Circuit.
Aggressive GAO Protest Attorney Litigation & Intervenor Advocacy
Our GAO bid protest lawyers are highly experienced in providing concise and forceful protest letters and legal briefs while delivering persuasive arguments. Our attorneys are able to identify and argue flawed agency proposal evaluation issues in light of the applicable standard of review and have often achieved favorable results by Agencies deciding to take corrective action.
When clients take their case to the US Court of Federal Claims, our bid protest lawyers can also appeal adverse decisions to the US Court of Appeals for the Federal Circuit.
Our clients include small businesses and large DOD contractors from various industry groups. As a federal government contracts law firm, our attorneys have protested cases across a wide range of subject areas, including pre-award and post-award protest for improper technical evaluations, lowest-priced technically acceptable evaluations, unduly restrictive solicitations, meaningful discussions and more.