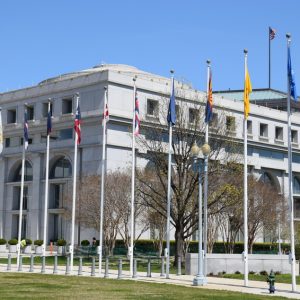 Our Federal Procurement Lawyers Help Government Contractors Across the Country to Avoid Problems with 13 CFR 125 and SBA certificate of competency requirements . Small Business Must Get a Fair Shot. 
When challenging the contracting officer's decision to refer your proposal to for an SBA Certificate of Competency requirements under 13 CFR 125 or FAR 19.6, there are several nuances that companies should understand when filing a GAO bid protest.
Increase the effectiveness of your bid protest approach: Companies that challenge the Agency's decision to issue a negative contractor responsibility determination fail in a majority of situations.  When the contracting offer sends the certificate of competency request to the SBA, the road becomes even more difficult.  
Your failure to understand the legal and factual basis for challenging the contracting officer's negative responsibility determination will almost certainly get an unfavorable result. When considering SBA Certificate of competency requirements, companies should understand the difference between proposal responsiveness and contractor responsibility; Be able to show that you met the stated solicitation criteria and you can increase your chances of prevailing.
What is the Certificate of Competency Program?
The Small Business Act, 15 U.S.C. § 637(b)(7), provides that contracting officers (CO)are required to provide small business concerns with the reasons why that are denied government contracts. The scheme of the SBA certificate of competency rules aim at taking away the subjective thinking from the agency and bring the SBA in to make the call as to whether a small business is capable and competent to perform the project. Under the SBA COC rules the CO must also refer small business concerns to the SBA if the company is denied contract award because "capability, competency, capacity, credit, integrity, perseverance, [or] tenacity[.]"
13 CFR. 125.5 provides insight and guidance on how the certificate of competency process works.   Contrary to a lot of other procurement regulations, the CO does not have much wiggle room when denying a small business government contracts.
Main Point of SBA Certificate of Competency Process 
Besides 13 CFR 125.5, FAR 9.1  mandates that the CO make  "an affirmative determination of responsibility" prior to any purchase or award.  Critical parts of the SBA certificate of competency process includes:
(c) Referral of nonresponsibility determination to SBA.
(1) The contracting officer must refer the matter in writing to the SBA Government Contracting Area Office (Area Office) serving the area in which the headquarters of the offeror is located. The referral must include a copy of the following:
(i) Solicitation;
(ii) Offer submitted by the concern whose responsibility is at issue for the procurement (its Best and Final Offer for a negotiated procurement);
(iii) Abstract of Bids, where applicable, or the Contracting Officer's Price Negotiation Memorandum;
(iv) Preaward survey, where applicable;
(v) Contracting officer's written determination of nonresponsibility;
(vi) Technical data package (including drawings, specifications, and Statement of Work); and
(vii) Any other justification and documentation used to arrive at the nonresponsibility determination.
(2) Contract award must be withheld by the contracting officer for a period of 15 working days (or longer if agreed to by SBA and the contracting officer) following receipt by the appropriate Area Office of a referral which includes all required documentation.
(3) The COC referral must indicate that the offeror has been found responsive to the solicitation, and also identify the reasons for the nonresponsibility determination.
(d) Application for SBA COC.
(1) Upon receipt of the contracting officer's referral, the Area Office will inform the concern of the contracting officer's negative responsibility determination, and offer it the opportunity to apply to SBA for a COC by a specified date.
(2) The COC application must include all information and documentation requested by SBA and any additional information which the firm believes will demonstrate its ability to perform on the proposed contract. The application should be returned as soon as possible, but no later than the date specified by SBA.
(3) Upon receipt of a complete and acceptable application, SBA may elect to visit the applicant's facility to review its responsibility. SBA personnel may obtain clarification or confirmation of information provided by the applicant by directly contacting suppliers, financial institutions, and other third parties upon whom the applicant's responsibility depends.
Our Approach to Bid Protests Regarding Certificate of Competency Requirements
At Watson & Associates' LLC, our certificate of competency bid protest lawyers not only understand what can go wrong, we know how to do properly address the Agency's actions or lack thereof. Delivering the best possible results your business can depend and grow on it.
Bid Protest Litigation Under 13 CFR 125.5 or FAR 19.6 For SBA COC Decisions Has a 90% Failure Rate! WHY…
They fail to articulate the right legal arguments. They fail to attract focus on the agency evaluation as compared to the solicitation. They fail to show that the ultimate SBA decision may violates the SBA's own regulations. Get the facts:
Incorrect legal approach: GAO gets hundreds of protests each year.
Solicitation requirements: 93% of cases for SBA certificate of competency referrals never address the actual evaluation criteria and the Agency's evaluation.
Contractor responsibility versus proposal responsiveness: 65% of contractors are not well versed on the differences.
SBA COC authority: A large number of bid protests are based in facts after the SBA gets the COC referral. Many arguments fail because the SBA has full authority to make certificate of competency determinations.. There are but slim chances to get them reversed although possible.
At Watson & Associates, LLC,  our bid protest lawyers represent government contractors who have concerns about the referral for an SBA COC determination due to contractor responsibility determination decisions. We understand the sometimes agencies may think that once the issue is referred to the SBA for a Certificate of Competency decision, that the requirement to comply with procurement law is now shifted to the SBA under 13 CFR 125. This is not always the case.
After the contracting officer and source selection evaluation has concerns with your ability to perform the contract the contracting agency should first determine whether the issue falls within the purview of a contractor responsibility concern that requires an SBA Certificate of Competency COC determination.
Common Agency Mistakes in Making  Responsibility Determination Decision & SBA COC Referrals Under FAR 19.6
Agencies don't always comply with government certificate of competency requirements: Federal government agencies sometimes make decisions that do not comply with the congressional intent of the SBA. COC regulations. See FAR 19.6. For example,  when analyzing determining contractor responsibility and certificates of competency, the contracting officer may sometimes mistake what is a true proposal defect for a contractor responsibility concern. By doing so, he or she can justify its outcome by just sending the Certificate of Competency request to the SBA. See Manus Medical, LLC.
Protesting SBA COC decisions can be very difficult since the SBA has very broad authority to make contractor responsibility determination decisions. In order to succeed, contractors would have to start at the beginning of the proposal submission phase. 
For example, some government contracting agencies may mistake a bid responsiveness issue as contract responsibility issue.  Federal appeals courts have decided that agencies cannot send a refer a proposal for an SBA COC directly to cure a proposal defect. These are issues that our Government contract protest lawyers can address on your behalf.
Focusing on the right phase of Agency action is critical: For technical responsibility determination concerns for small businesses,  the Contracting Officer MUST refer the matter for a Certificate of Competency decision. However, the important issue for contractors seeking to litigate the matter in a bid protest or appeal, the answer usually lies at the initial evaluation phase. Courts generally will not question the agencies decision as to whether there is a true responsibility issue unless there is clear error.
Basics About 13 CFR 125.5 SBA Certificate of Competency and Government Certificate of Competency Bid Protests
SBA has sole legal authority for Certificate of Competency decisions.

To bring a GAO protest case, you also have to look at bad faith on the agency's actions.

There are narrow exceptions to when GAO can review SBA COC bid protests.

The U.S. Court of Federal Claims can decide bid protest cases about SBA COC determinations
We resolve legal disputes regarding 13 CFR 125.5 and the various disputes related to FAR Certificate of Competency issues.
Call Our SBA Certificate of Competency Protest Lawyers for Immediate Help
For help filing a bid protest or overturning an SBA COC and government certificate of competency decision under FAR 19.6 or 13 CFR 125.5, please call our government contract law attorneys at 1-866-601-5518 for a FREE INITIAL CONSULTATION.