In a recent GAO bid protest decision, a small business contractor, The Arbinger Company, challenged contracting agency's elimination of its proposal from consideration for an award.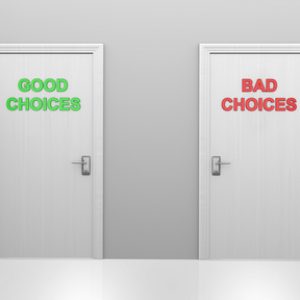 This proposal requirement was under the GSA's Human Capital and Training Solutions Small Business (HCaTS SB) solicitation). It was to provide training and development services across the federal government.  The mistake made was that submitted the wrong version of the proposal forms.
In its GAO protest, it also argued that the agency unreasonably rejected its proposal documents and should have engaged in clarifications and allow it to submit the correct version of proposal forms.
When Arbinger submitted its GAO protest, it was dismissed because other offerors submitted a protest to the United States Court of Federal Claims under Bid Protest Regulations, 4 CFR 21.11(b) (2016).
After filing the Court of Federal Claims protest, Arbinger and the Department of Justice filed a joint motion with the claims court requesting an advisory opinion from GAO.  The COFC granted the motion and requested that GAO provided an advisory opinion regarding the merits of the original GAO protest.  GAO still found that the original protest had no merit.
Here, the important lesson to government contractors is that this solicitation's instructions were clear. Although some may think that the agency's choice to exclude Arbinger's proposal from consideration, GAO looked at the solicitation language.
Agency

Had Strict Language About Proposal Documents
The solicitation stated that the agency "intends to strictly enforce all of the proposal submission requirements" and that failure "to comply with these requirements may result in an Offeror's proposal being rejected as being non-conforming to solicitation requirements." 
The solicitation also advised that "offerors are prohibited from modifying, in any way, shape or form, any documents, printed or electronic, associated with this solicitation and any amendment(s) thereto unless specifically authorized to do so."
In Arbinger's debriefing letter, the government contracting agency explained that its offer was eliminated from the competition because it did not submit the correct request for proposal documents and attachments included in the RFP.
Agency Takes Hard Line About Proposal Forms
The contracting agency took a hard line that the solicitation instructions were clear and that the proposal forms and attachments could not be altered. The agency also decided that because the solicitation specifically advised that contractor bidders could not revise contractors' business forms or resubmit attachments Arbinger's proposal would be eliminated from further consideration. Find out more about the VA's small business set aside rule of two. Also, find out more about SBA joint ventures and the three-in-two (3 in 2) rule.
Reading the solicitation instructions is essential to prevent this type of bid protest decision. It is clear from GAO's decision that it does not get into the business of deciding whether or not the agency's proposal evaluation decision was the right one to make. Instead, GAO only looks to see whether the source selection decision was reasonable.
The general contractor forms submitted by Arbinger were completely different than those included in the original solicitation. This was a costly mistake. See information about Bidding on GSA One Acquisition Solution for Integrated Services (OASIS Contracts)
Protestor's clarification argument: As part of the bid protest argument, Arbinger's protest attorneys also alleged that the contracting agency should have engaged in clarifications. However, this argument essentially fails because proposal clarifications do not allow bidders to change their proposal submissions. Second, even if clarifications by the agency would allow revising a proposal, then the clarification would essentially change the expressed terms of the solicitation. This would lead to grounds for another protest.
GAO stated that "[a]n agency may, but is not required to, engage in clarifications that give offerors an opportunity to clarify certain aspects of proposals or to resolve minor or clerical errors."  Wolverine Services LLC, B-409906.3,  B-409906.5, Oct. 14, 2014, 2014 CPD ¶ 325 at 6; see also, Savvee Consulting, Inc., B-408623, B-408623.2, Nov. 8, 2013, 2013 CPD ¶ 265 at 6.  Clarifications cannot be used to cure deficiencies or material omissions in a proposal or otherwise revise a proposal.   Providing a government bidder the opportunity to revise its proposal and cure a deficiency would constitute discussions, not clarifications because that would require the submission of information necessary to make the proposal acceptable.  
GAO bid protest standards: When you file a protest alleging that the agency acted improperly, the standard of GAO review is not whether the federal government contracting agency could have made a better decision. Instead, the standard of review at GAO is whether the agency's judgment was reasonable and consistent with the stated evaluation criteria and applicable procurement laws and regulations.  IN2 LLC, B-408099 et al., June 18, 2013, 2013 CPD ¶ 149 at 5. 
GAO protest regulations always suggest that an offeror has the burden of submitting an adequately written proposal, and runs the risk that its proposal will be evaluated unfavorably when it fails to do so.  Recon Optical, Inc., B-310436, B-310436.2,  Dec. 27, 2007, 2008 CPD ¶ 10 at 6.  This was the case here when Arbinger decided to submit different proposal forms.
Although modern technology allows you to do fun things, never use it to alter government proposal forms.

If you want to change proposal documents, then get permission from the agency in writing.

Always use the proposal example for forms and documents.
Although federal contractors may agree that the agency has substantial discretion when evaluating proposals, the idea is not to get to the point of discretion. The first rule of thumb when responding to a government proposal is to create a compliance matrix. If done correctly, this type of solicitation language would have been flagged in red. Its disagreement with the General Services Administration judgment was not sufficient to establish that the contracting agency acted unreasonably.  A&T Systems, Inc., B-410626, Dec. 15, 2014, 2015 CPD ¶ 9 at 3.
The Bottom line for government contractors: When you plan on filing a bid protest, it is better to get a legal assessment of your case before filing. As was the case here, the GSA included some pretty harsh language about the request for proposal documents. See also information on GSA procurement fraud.
If you choose to alter the proposal forms, then you run the risk of being excluded from the competition and further consideration for award. When filling out our contractor forms or other proposal forms, you must first read the expressed RFP requirements. If the solicitation is unclear, then consider asking the contracting officer. Do not make the costly mistake of guessing.
For additional questions or help with filing a GOV contracts protest, call Watson's bid protest lawyers at 1-866-601-5518.