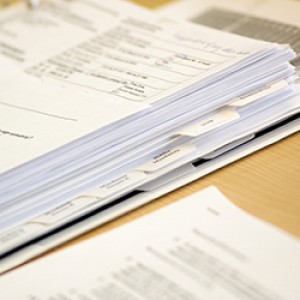 Under the Competition in Contracting Act (CICA), the overriding mandate is for "full and open competition" in government procurements. When or services are obtained through the use of competitive procedures. under 41 USC 3301(a)(1), many contractors find that solicitations are sometimes targeted to certain groups of contractors and often designated as sole source government contracts awards unlawfully. This could potentially violate the full and open competition requirements.
when it comes to sole source justification posting requirements, agencies have the authority to conduct noncompetitive procurements for single source justification and  approval (J&A) for Sole Source Government Contract Awards in specific limited circumstances. 41 USC 3304(a).
Government's Single Source Justification Requirement
 When government agencies use noncompetitive procedures under 41 USC 3304(a) for single source justification, it must execute a written Sole Source Justification Letter with sufficient facts and rationale to support the use of the cited authority. See 41 USC 3304(e); Federal Acquisition Regulation 6.302-3(c), 6.303, 6.304; Sabreliner Corp., B-288030, B-288030.2, Sept. 13, 2001, 2001 CPD ¶ 170 at 5.
GAO review standards
 In a bid protest when GAO reviews an agency's decision to conduct a noncompetitive procurement under the statutory requirements, it will focus on the adequacy of the rationale and conclusions outlined in the agency's justification for sole source government contracts.
FAR Sole Source Justification and Approval & Single Supplier Legal Requirements 41 USC 3301
Government contracting agencies are required to conduct procurements using Competition in Contracting Act procedures designed to obtain full and open competition 10 USC 2304, 41 USC 3301(a)(1); FAR 6.101.
One exception to the FAR sole source justification statutory requirements is where an agency determines that it is necessary to maintain a vital source of supply for industrial mobilization. In relevant part, the regulation states as follows:
(2) Full and open competition need not to be provided for when it is necessary to award the contract to a particular source or sources in order—
To maintain a facility, producer, manufacturer, or another supplier available for furnishing supplies or services in case of a national emergency or to achieve industrial mobilization.
Special Rule: When the federal government makes a sole source government contract justification and approval for  a single supplier contract award and for purposes of maintaining a particular source for an item or service, concern for maximizing competition is secondary to the agency's industrial mobilization needs. Outdoor Venture Corp., B-405423, Oct. 25, 2011, 2011 CPD ¶ 241 at 2; Ridgeline Indus., Inc., B-402105, Jan. 7, 2010, 2010 CPD ¶ 22 at 3.
When deciding bid protest challenges to the Agency's decisions for FAR Sole Source Justification and Approval for Contract Awards, GAO will only question those decisions only if the evidence shows that the agency has abused its discretion.
GAO will sustain a protest where an agency's sole source fails to demonstrate that it is, in fact, necessary to award sole source government contracts to single supplier for industrial mobilization purposes.

GAO will also sustain a bid protest where an Agency is improperly using a non procurement instrument, such as an MOA. The procurement contract ensures that the agency is not attempting to avoid the requirements of procurement statutes and regulations for single source awards.
FAR Part 6 Sole Source Justification Language 6.301 — Policy.
(a) 41 U.S.C. 3304 and 10 U.S.C. 2304(c) each authorize, under certain conditions, contracting without providing for full and open competition. The Department of Defense, Coast Guard, and National Aeronautics and Space Administration are subject to 10 U.S.C. 2304(c). Other executive agencies are subject to 41 U.S.C. 253(c). Contracting without providing for full and open competition or full and open competition after exclusion of sources is a violation of statute, unless permitted by one of the exceptions in FAR Part 6.302.
(b) Each contract awarded without providing for full and open competition shall contain a reference to the specific authority under which it was so awarded. Contracting officers shall use the U.S. Code citation applicable to their agency (see FAR Part 6.302).
(c) Contracting without providing for full and open competition shall not be justified on the basis of —
(1) A lack of advance planning by the requiring activity or
(2) Concerns related to the amount of funds available (e.g., funds will expire) to the agency or activity for the acquisition of supplies or services.
(d) When not providing for full and open competition, the contracting officer shall solicit offers from as many potential sources as is practicable under the circumstances.
(e) For contracts under this subpart, the contracting officer shall use the contracting procedures prescribed in 6.102(a) or (b), if appropriate, or any other procedures authorized by this regulation.
Find out how we can help you to appeal adverse sole source decisions to the US Court of Appeals for the Federal Circuit.Valid the government's reasons for single sourcing in procurement.
Any Agency Sole Source Awards Must Be Supported 41 USC 3301
 Not all Agency Sole Source Justification Awards are Lawful: When the Agency makes its decision based upon plain belief that its services or products can only come from a sole supplier, it must justify its position in the record and have a rational basis.
Find out more information about Coronavirus Disease 2019 (COVID-19.
To Comply With Complex Bid Protest Rules Get My Free Bid Protest Checklist
We can help with sole source justification urgent and compelling challenges, assessment of sole source posting requirements by the government and more.
For help with protesting an Agency's FAR Part 6 sole source justification and approval awards under 41 USC 3301, call our bid protest lawyers at 1-866-601-5518.