Government contractors often have problems with an Agency's neutral past performance evaluation criteria and CPARS ratings. A clear understanding of the rules can save time and give business owners a better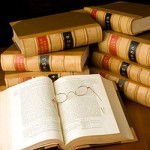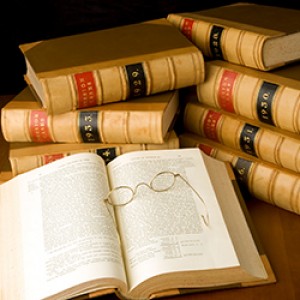 foundation to decide whether or not to file a bid protest.
FAR Language About Neutral Past Performance Evaluation Rating
FAR Part 15.305(a)(2)(iv) provides that in the case of an offeror without a record of relevant past performance or for whom information on past performance is not available, the offeror may not be assessed favorably or unfavorably on the agency's evaluation criteria. In sum, the contractor should not a negative rating for neutral past performance evaluations. However, contracting agencies often violate the regulations when they decide that your company somehow has unsatisfactory past performance.
Agencies Do Make Mistakes With Your CPARS Ratings
The rules that require the Agency to give a neutral past performance from CPARS ratings support the idea that companies bidding on government contracts not be punished for lack of relevant experience.
When you do not have any relevant experience in your contractor performance assessment report, the agency should not give a negative rating for neutral past performance. In deciding bid protest cases, GAO has found that an evaluation scheme that penalizes an offeror for a neutral past performance rating is improper. Colson Servs. Corp., B-310971, et al., Mar. 21, 2008, 2008 CPD ¶ 85 at 12. See more information about PPIRS. Be aware of GAO decision for changing proposal forms.
Continuous references to an offeror's lack of past performance in PPIRS or CPARS evaluation scores could cause you to win a protest.

Agency's failure to consider a teaming agreement or named subcontractor's past performance evaluation or CPARS ratings could be grounds for filing a bid protest.
Neutral Past Performance Evaluation & CPARS Evaluation in LPTA Contracts
 Small businesses and larger DOD contractors with no relevant past performance evaluation in PPIRS or CPARS ratings could still take advantage of procurements that are assessed under a lowest price technically acceptable (LPTA Contracts) evaluation standard.  See also information about SBA certificate of competency decisions. 
Note: You always want to make sure that you keep your documentation for responding to CPARS.
The Agency then has to be more careful when assessing a neutral past performance rating and how they apply the results in the decision-making process. Read more about agency past performance confidence ratings.
Only when you gain access to a Protective Order can you see what how the Agency really applied the neutral past performance evaluation rule.

Our lawyers help you to make sure that you still meet the interested party requirements for filing a GAO protest.

We analyze contractor performance assessment report in search of agency mistakes.
GAO's View on Neutral Past Performance Evaluation FAR Criteria & CPARS Ratings
Where a solicitation requires the evaluation of offerors' past performance rating, GAO will examine an agency's evaluation to ensure that it was reasonable and consistent with the solicitation's evaluation criteria.
GAO has specifically held that an agency's exclusion of an offeror from the competitive range based solely on a neutral or "unknown" past performance rating constitutes "unfavorable treatment" and is improper. Ryan P. Slaughter, B-411168, June 4, 2015, 2015 CPD ¶ 344 at 5-6.
With respect to the neutral past performance evaluation criteria and evaluation of your CPAR ratings, the FAR requires that an offeror without a record of relevant past performance, or for whom information on past performance is not available, may not be evaluated favorably or unfavorably on past performance. FAR 15.305(a)(2)(iv).  
When the contracting agency decides that your proposal's neutral past performance rating makes you a lower-rated offeror–and its use of that distinction alone excludes your proposal from further consideration– GAO will see this as an improper evaluation.
On the other hand, in assessing past performance, it is proper for the agency's evaluation to reflect the totality of your prior contract performance, and an agency may reasonably assign a satisfactory rating to an offeror despite the fact that portions of its prior performance have been unsatisfactory. Ball Aerospace & Technologies Corp., B-411359, B-411359.2, July 16, 2015, 2015 CPD ¶ 219 at 9.
This is a lot different than having no relevant past performance. Therefore, an argument where the facts show that you have negative past performance should be treated as neutral will not be successful.
Tip: GAO will not object to the agency's decision to base a finding of relevance on whether your past experience was comparable to a majority of the PWS tasks. When you are preparing your proposal, you should look at the amount of PWS requirements that your past performance references meet.
Find out how we can help you to appeal adverse decisions to the US Court of Appeals for the Federal Circuit.
Learn More About Critical Bid Protest Topics
Contact us: For help with addressing an Agency neutral past performance evaluation FAR criteria and CPARS ratings in your contractor performance assessment report, call our government contract protest lawyers at 1-866-601-5518.