Many bid protests challenge the agency FAR best value procurement evaluation criteria. However, many GAO protests are also lost due to an improper legal analysis. To meet the best value contracting definition, traditional procurement methods using the best value source selection process occur in a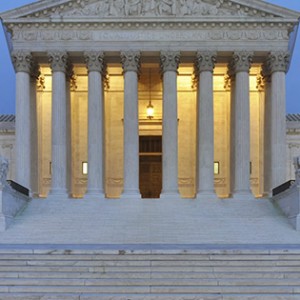 negotiated procurement and should not be the primary argument in the lowest price technically acceptable award (LPTA).
Government solicitations often warn bidders that their proposals will be evaluated under best value procurement method. This means that the source selection team will look at technical factors in addition to pricing.  
Without a detailed understanding of the solicitations's language, you can easily find your company filing a bid protest because you might believe that the agency did not follow the RFP's best value evaluation criteria. Unless companies understand the nuances of FAR Part 15 best value contracting methods, getting a bid protest sustained often proves to be very difficult.
What is the FAR Best Value Procurement Method Definition?
In simple terms and to meet the legal definition, this procurement method means that the government will evaluate proposals against the solicitation criteria. The agency usually has a source selection plan that outlines a uniform source selection decision process for all bidders. The Federal Acquisition Regulation (FAR) suggests that the contracting agency must outline in the solicitation the weight given to price and non-price factors. Usually, technical proposals are given more weight than price factors in best value evaluations.
Under FAR Part 15.101-1(a), when solicitations are first evaluated against the solicitation criteria, the government will then evaluate proposals against each other. This sets the tone for the "trade off" process. Best value contracting and government procurement methods should occur when it may be in the best interest of the Government to consider award to other than the lowest priced offeror or other than the highest technically rated offeror.
FAR 15.101-1(b) also suggests that when using a tradeoff process, the contracting agency must apply the following:

 All evaluation factors and significant subfactors that will affect contract award and their relative importance shall be clearly stated in the solicitation; and

The solicitation shall state whether all evaluation factors other than cost or price, when combined, are significantly more important than, approximately equal to, or significantly less important than cost or price.
What happens when the agency chooses a higher priced proposal? In bid protest litigation a problem occurs when the contracting agency selects a higher-priced proposal. FAR 15.101-1(c) states that when awarding to a higher priced bidder "The perceived benefits of the higher priced proposal shall merit the additional cost, and the rationale for tradeoffs must be documented in the file in accordance with 15.406. 
Approach: If you are contemplating filing a protest challenging how the agency used its proposal evaluation criteria, you must have a very plausible argument to warrant reviewing the agency record. A large part of bid protestors fails in this area because  they do not balance the agency's discretion with how it actually violated the solicitation terms or violated allowable best value procurement methods.
C

ontractors must propose the strongest position which shows how the agency failed to follow the stated solicitation criteria.

The agency should evaluate proposals and look for the degree to which bidders' proposals meet or exceeded RFP requirements. When an agency fails to assess qualitatively the merits of bidders' differing approaches, a bid protest can be sustained when analyzing the agency's best value evaluation criteria.
GAO Protest – Lack of  Agency Documentation for Best Value Proposal Evaluation Criteria: In a best value contracting, GAO will only look to see whether a particular best value evaluation conclusion is rational. It examines the record to see whether agency's judgment was reasonable and in accord with the evaluation criteria listed in the solicitation. See Abt Assocs., Inc., B-237060.2,Feb. 26, 1990, 90-1 CPD ¶ 223 at 4.
The best value contracting process in source selection lends itself to subjective agency judgments in the actual proposal evaluation. GAO looks only to make sure that such decisions are reasonable and must bear a rational relationship to the stated solicitation criteria.
GAO can only review bid protests challenging the government's best value procurement process and to see if the agency has adequate documentation to support its best value decision.
Following the Solicitation's Stated Best Value Evaluation Criteria: As a practical matter and an area of concern with meeting the technical best value definition, government contractors deciding to file a GAO protest must show how the agency failed to follow the solicitation's best value evaluation criteria.
Without an adequate showing, contractors would next have to show that the agency's source selection decision was unreasonable or failed to follow procurement law.

Government contractors should not wait until after the award is made to then challenge the agency's best value evaluation criteria. This is will be an untimely protest. Such a bid protest must be filed before bid closing.
FAR Best Value Procurement Methods and Requirements
The Federal Acquisition Regulation (FAR) requires that agencies sufficiently document their judgments, including documenting the relative strengths, deficiencies, significant weakness, and risks supporting their proposal evaluation criteria and decision. See FAR 4.801(b),  FAR 15.305 (a), FAR 15.308 and FAR 15.404; Century Envtl. Hygiene, Inc., B-279378, June 5, 1998, 98-1 CPD ¶ 164 at 4.
While using best value  contracting methods, an agency is not required to retain every document or worksheet generated during its evaluation of proposals, the agency's best value government procurement evaluation decision must be sufficiently documented to allow review of the merits of a protest.
When finding a government contract protest lawyer to challenge an agency's best value evaluation criteria and procurement award decision, including technical proposal evaluations, you should consider the following:
Can the agency best value evaluation make sense;

GAO is not in the business of evaluating proposals

Can you articulate to a lawyer where the agency did not follow their best value evaluation criteria.
Contact Our FAR Best Value Contracting Bid Protest Attorneys
To challenge the agency's best value evaluation criteria and procurement award decision, call Watson & Associates, LLC's bid protest lawyers at 1-866-601-5518. FREE INITIAL CONSULTATION.